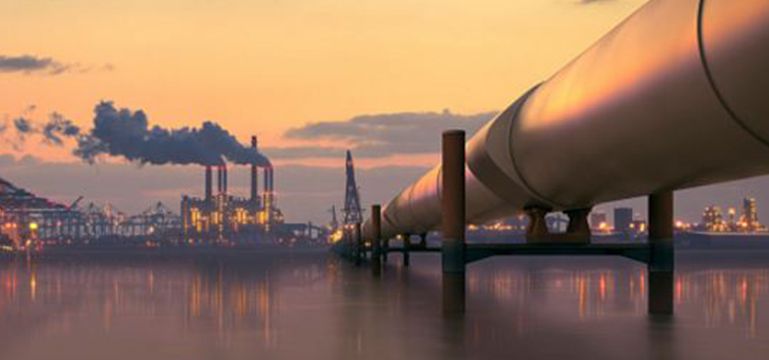 Filtration Systems Incorporated for Natural Gas Filtration
Natural gas is an abundant clean-burning fuel that provides an important part of the overall energy usage in the United States. Gas (CH4), also known as methane, undergoes a number of purification steps before it is marketable. Impurities in wellhead gas include water, liquid hydrocarbons, hydrogen sulfide, carbon dioxide, completion fluids, methanol, pipe scale and iron sulfide. In addition, the gas processing operations can introduce impurities, such as heat-stable salts, anti-foaming agents and process fluids, such as amine and glycol carry-over. All of these contaminants must be removed before the natural gas is deemed "pipeline quality" sales gas.
Natural gas is "gathered" from the wellheads and pumped to a gas plant for processing to make it marketable. Larger gas compressors then transport the pressurized gas to the various pipelines throughout the country. High-quality filtration helps to keep these processes operating smoothly.
Natural Gas Filtration Applications Include:

Engine-Compressor Protection

Engines require air-intake, lube oil and fuel gas filtration and compressors have lube oil and intake gas-liquid separation devices.

Glycol Units

Glycol has a strong affinity for water. Dehydration units use particulate filters and activated carbon adsorbers to purify the glycol and to protect the still and the fire tubes in the reboiler in a closed loop system. Gas coalescers knock out liquids ahead of the contactor and can also be positioned downstream of the contactor, to capture any liquid carry-over.

Amine Units

Acids can form in natural gas when H2S and or CO2 are present. Amine, which is highly alkaline, can neutralize these acids so they can be removed from the gas stream. Particulate filters and activated carbon adsorbers are used on either the rich side or lean side of the unit to purify the amine and protect the re-boiler/stripper for re-use in a closed loop system. Gas coalescers are positioned ahead of the contactor to remove entrained liquid vapors before processing, as well as downstream of the contactor, to capture any amine carry-over. Filters are also used to protect the burner tips on the flare.

Benefits of gas processing filtration

Reduces foaming.
Prevents off-spec gas.

Booster Stations

Compressor stations are strategically located along the underground gas pipelines to boost the pressure and flow of the sales gas as it is transmitted to the custody transfer stations, meter runs and utilities that distribute the gas to the end users. These engines and compressors all require lube oil, air intake and gas separation devices to assure continuous operation.
Benefits of FSI Products for the Natural Gas Filtration
On-Time Delivery
Quality Driven
Engineering Team
Customer Support
Coalescing Fiberglass Filters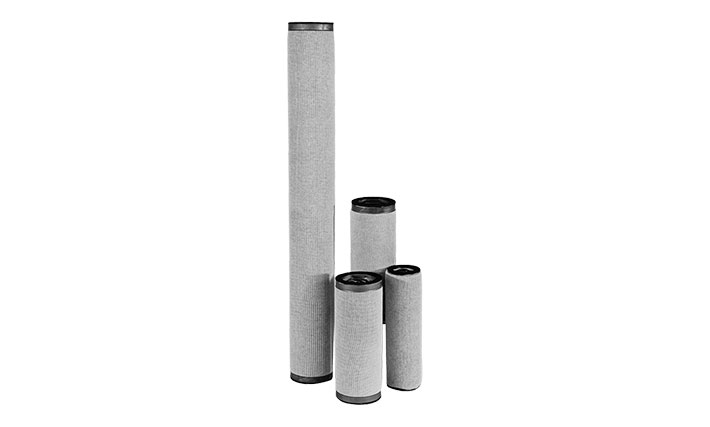 Filtration Systems makes a wide range of fiberglass filter elements for natural gas purification.
View Coalescing Fiberglass Filters
Carbon Canisters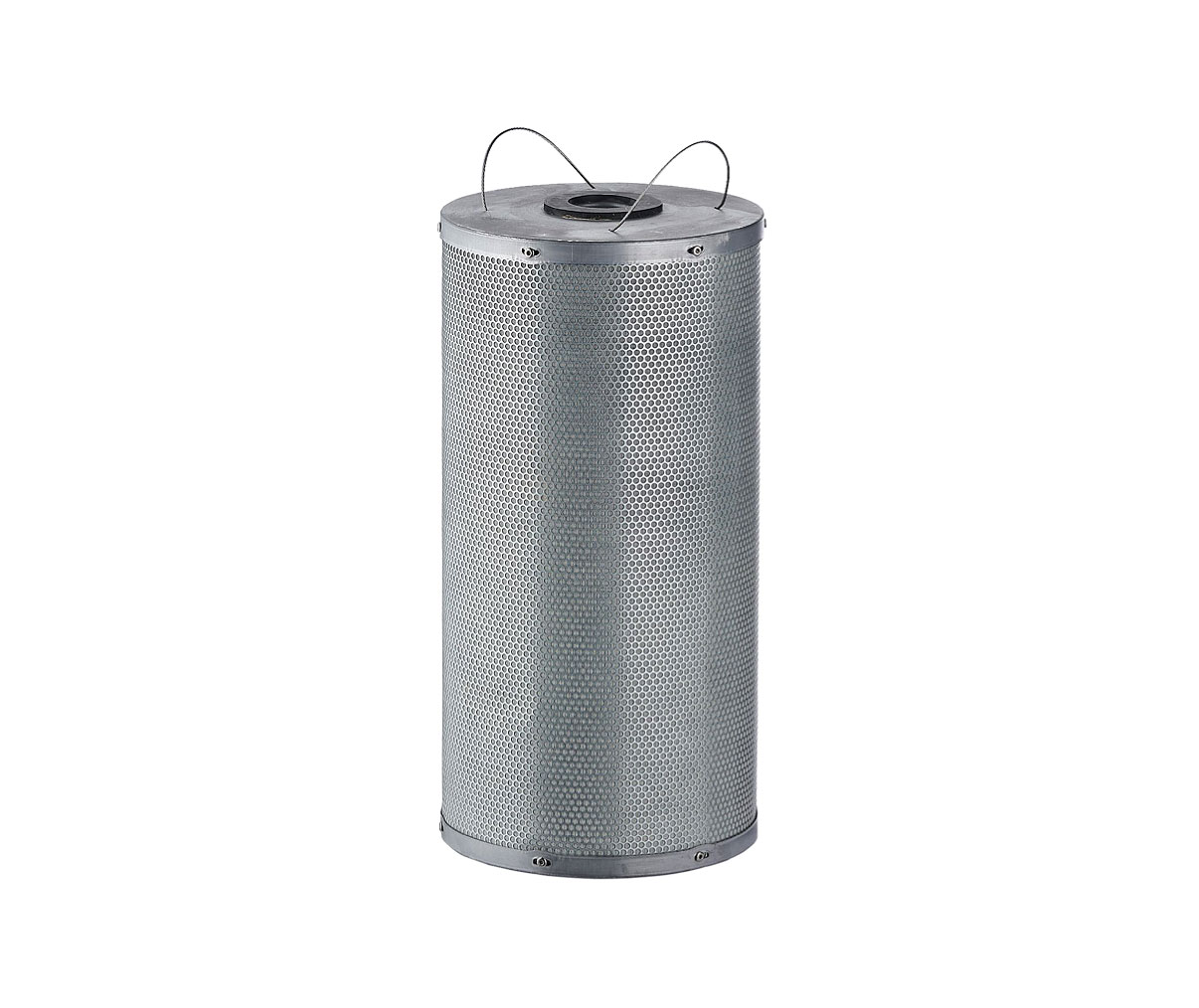 Filtration Systems makes a wide variety of activated carbon canisters for amine and glycol process purification. Our carbon grades have been specifically formulated to provide long service life and excellent solvent purification.
View Carbon Canisters