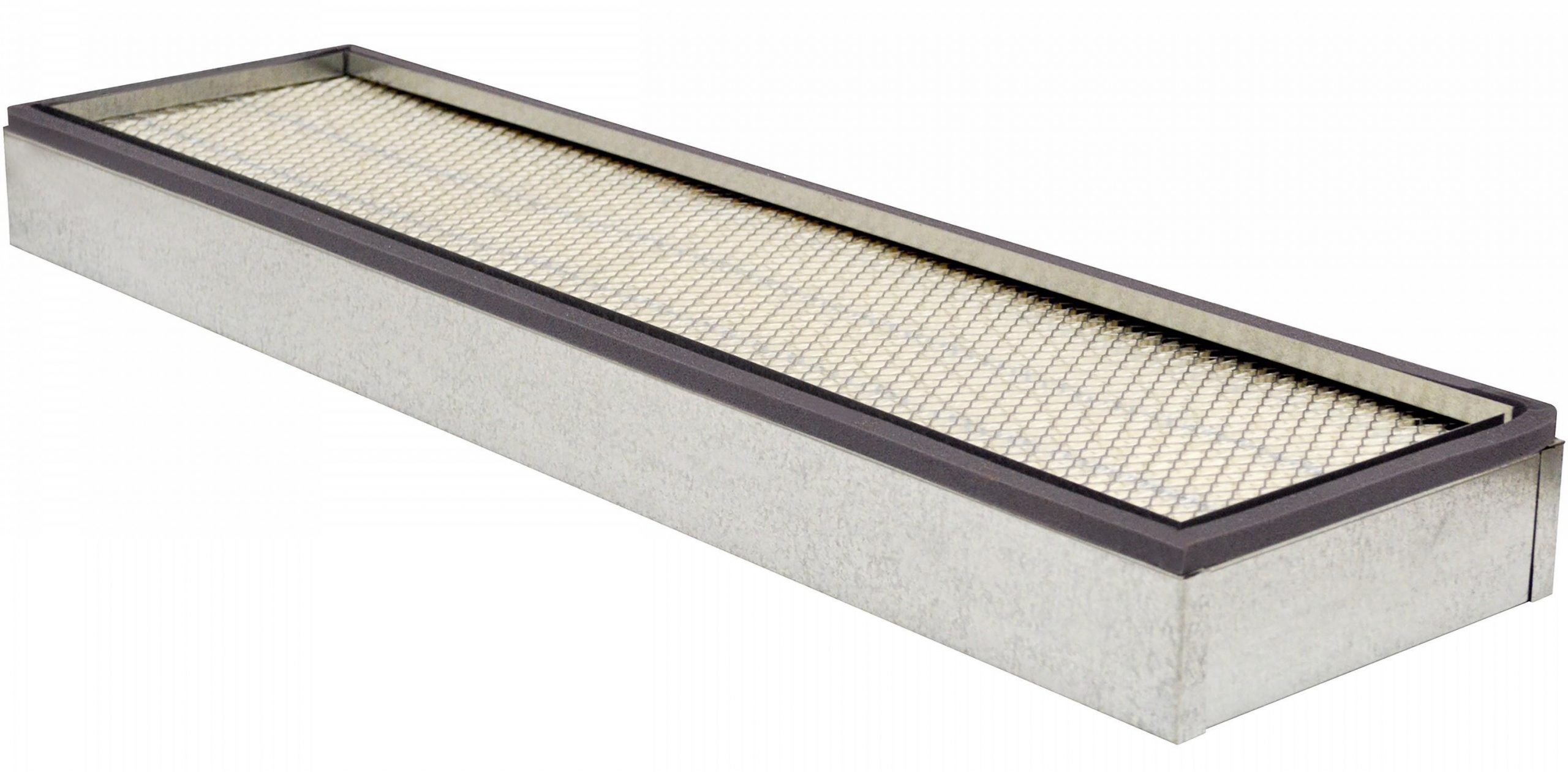 Filtration Systems Incorporated for Cabin Air Filters
Filtration Systems makes a wide variety of panel-type cabin air filters for off-highway vehicles.  Construction equipment, mining trucks and agricultural machinery all have operator cabs for roll-over protection.  Most of these driver compartments have HVAC systems for climate control to provide operator comfort. Our cabin air filters help prevent dust and dirt ingression into the cabin.
These HVAC systems incorporate panel-type air filters that assist in protecting the operator and equipment by reducing dust ingression into the cab. Filtration Systems' heavy duty panel air filters have rigid steel frames that are designed for the rigorous conditions found in off-highway applications. Filtration Systems' cabin air filters have high removal efficiencies and low flow restriction, with resilient gaskets to prevent bypass.  We can design one to meet your size and performance specifications.  And Filtration Systems has a complete line of replacement cabin air filters to fit many of the cabs already in use.  Contact us with your particular filtration requirements.
Benefits of FSI Products for the Cabin Air Filters
On-Time Delivery
Quality Driven
Engineering Team
Customer Support